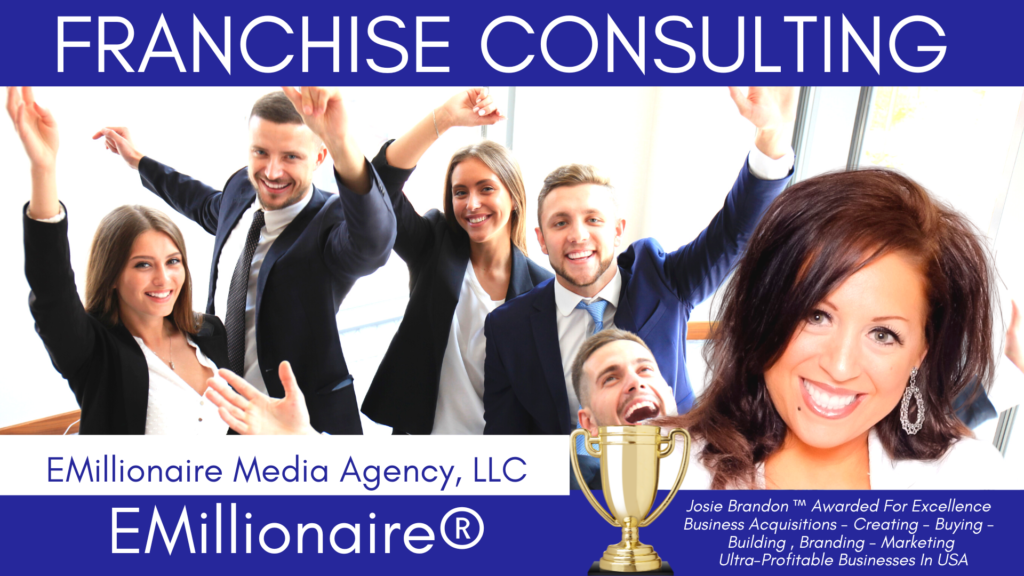 Josie Brandon® is a top business strategist and franchise consultant with over 30 years experience in the premier development and support systems in businesses, including supporting franchisors and franchisees and companies who yearn for that opportunity for their business to become franchise-worthy.
Featured on ABC, CBS, Fox, NBC affiliate stations helping companies grow and flourish. Our firm and franchise consultants can help you from start to finish, including but not limited to, attaining the necessary trademarks and business systems in place to become relevant in structuring, securing and advancing growth with profits in the business industry.
To learn more please call (310)340-0319 to reserve a franchise consultant appointment.