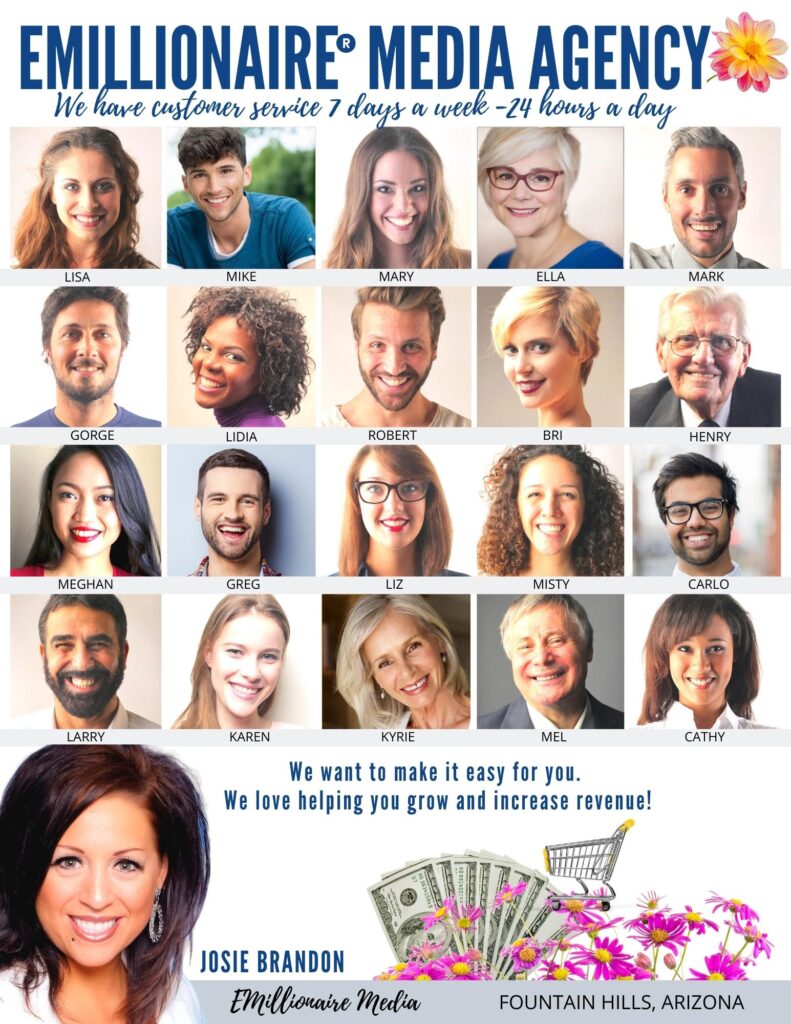 Services we provide are so many. They include: Business Development, Social Media Management, Facebook Advertising, Instagram Advertising, YouTube Advertising, Google My Business, Google AdWords, Niche Websites, E-Commerce Websites, Amazon Placements, Press Releases.
So…The best way to put into words and make it easy for you is that if it can be found online and it's a positive message, that add's value to your business, reaches your customer base and provides you new leads …we do it.
If you are client of record with EMillionaire Media Agency, please use your assigned 800 number, we are here 24 hours/7 days a week.
If you are a new client, please reach us at (480)907-3426 today and email us today.
EMillionaire Media is OPEN 24/7 EMillionaire Media will continue to work online for our client's behalf to ensure your branding, your message and your visibility continues to resonate in the hearts and minds of your customers and prospects.
We would love to support you if you are a new client looking for assistance to grow your business. Please reach out to us. We will spend the time to get to know what you need and how we can help you. Please complete this form below or call us at 480-907-3426